Recognizing a Bed Bug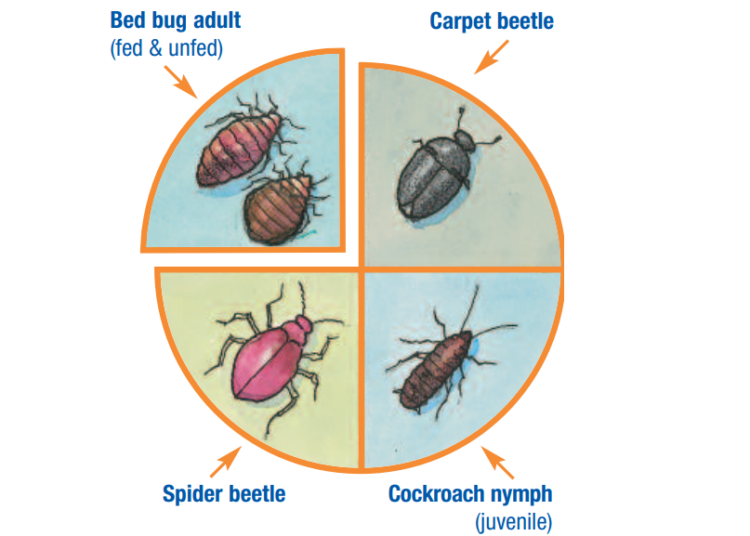 Bed bug infestations are increasingly common in United States. Follow these steps to prevent from infesting your home or get rid of them.
Bed bugs are small insects that feed mainly on human blood. A newly hatched bed bug is semi-transparent, light tan in color, and the size of a poppy seed. Adult bed bugs are flat, have rusty-red-colored oval bodies, and are about the size of an apple seed.
Bed bugs can be easily confused with other small household insects, including carpet beetles, spider beetles and newly hatched cockroaches (nymphs).